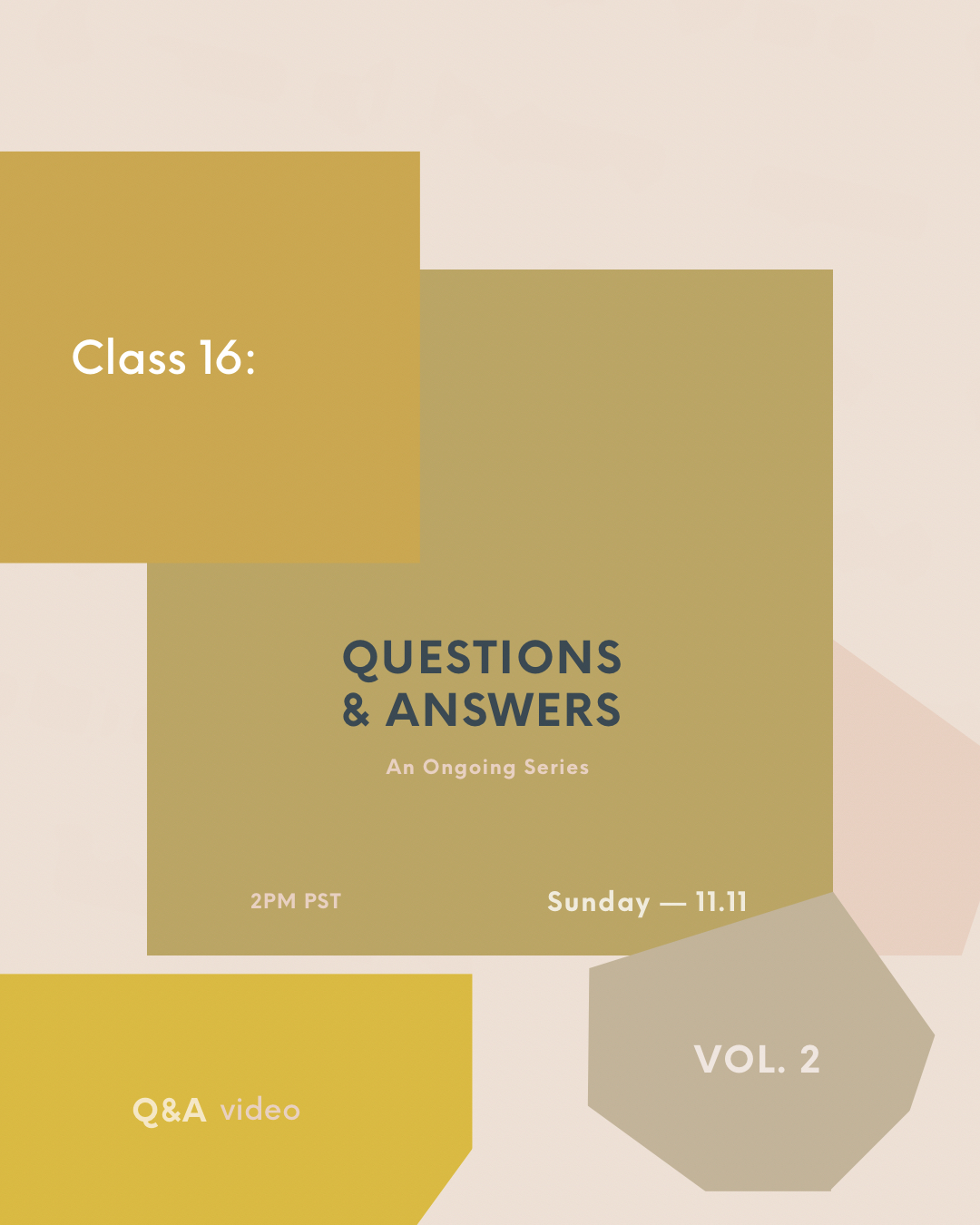 This week's video class is the second in our Q&A series. So many great and essential questions come through on the regular and this Q&A will cover some of them, including:
"If we seek to vibrate higher daily should we put energy and focus towards all of the toxic-ness going on in the world right now?"
and
"How do I stop being so easily triggered?"

More in class!
Subject 16: Q&A Vol.2
This video is all about answering some of your Q&A's that were sent in. Thanks for the q's! I chose questions that were great for the collective.

Q&A Vol. 3 will be coming soon. So, leave any questions you'd like to see answered in the comment section below, or feel free to email them in. Whatever your heart desires.
Affirmation

I am in flow with divine order.
I am thriving in mind, body, heart, soul, and spirit daily.
I now welcome high vibrations in abundance to enter my life.

Feel free to keep the conversation going in the comments section.

:)
Thanks for watching Class!
Sending You love and warm thoughts.