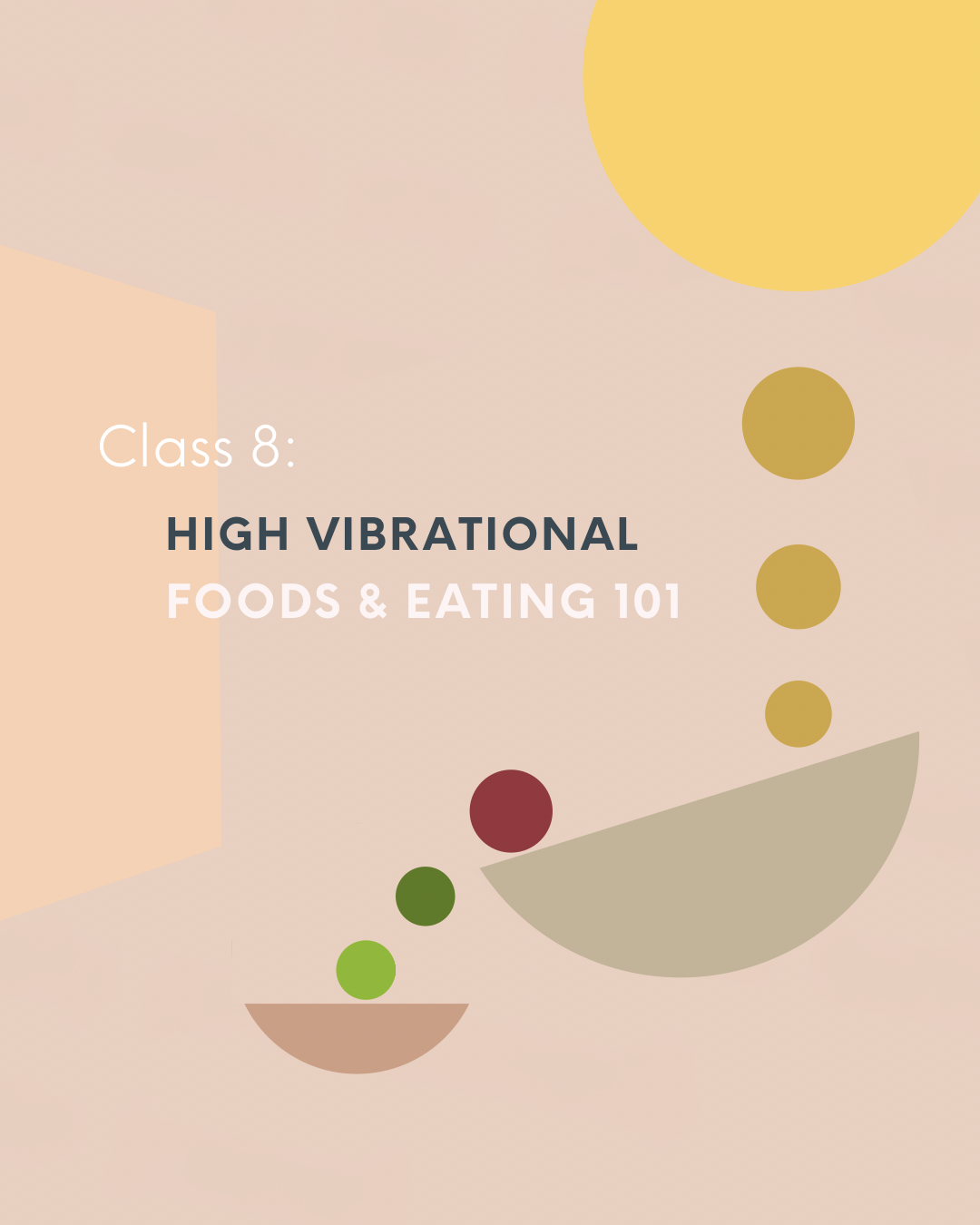 High Vibrational Foods & Eating 101
THERE ARE ONLY TWO TYPES OF FOODS
1. FOODS THAT SUPPORT YOU
2. FOODS THAT DON'T SUPPORT YOU
Foods that support you allow you to grow deeper and fuller on your journey, and to vibrate higher while doing it.
Foods that don't support you, restrict your growth, deplete you, and lower your vibration: mind, body, energy, and spirit.
Foods can either help the body and mind to heal, create, and thrive, or to deplete them and promote imbalance, disharmony, brain fog, blocks, and even bring about (and feed) dis-ease.
We'll explore how food is medicine. And we'll discuss ancient and sacred wisdom and practices regarding food and the modern science and research that supports them.
Learn the power of intentional-cooking and eating. This is about the mindset we have while preparing our meals and eating them. Did you know that our energy and consciousness while cooking and eating effects our food? The same goes for anyone preparing our meals. Yep!
This class is about empowering you to (effectively) nourish and fuel your body, energy, and mind, through the powerful medium of food.
Receive both biweekly classes for $22/mo, plus access to all previous classes and to The Member's Lounge, which includes exclusive and curated content + more.
You'll have 2 weeks of unlimited access to this class to watch and rewatch at your own pace. 
Vibrate Higher Daily School Members, this class is part of your membership. You'll have unlimited access through the Members Lounge. 
All sales are final.